Nico Hulkenberg has ruled out a move to Williams in 2020, leaving Alfa Rome as his only tentative option to remain on the F1 grid next season.
Hulkenberg will be leaving Renault at the end of the current season, the German parting with the French outfit for which he has raced since 2017 to make way for F1 returnee Esteban Ocon.
Williams and Alfa Romeo are the only teams on the grid with a theoretical seat on offer. But Hulkenberg has dismissed a return to Grove where he started his F1 career in 2010, insisting he isn't "the right person" for the beleaguered team.
"I think they need somebody else," the Hulk said in Austin. "I think I'm not the right person, the right driver for them.
"Where I am in my career, where they are, and the timings, I just don't think it's the right timing for us.
"With all due respect to the team, and obviously I've raced for them and everything, but I don't think that's going to happen."
Alfa Romeo – for which he also raced in 2013 under its Sauber appellation – is therefore the 32-year-old's only option for 2020, and one that may be just hanging by a thread given Antonio Giovinazzi's improved form and continued support from Ferrari.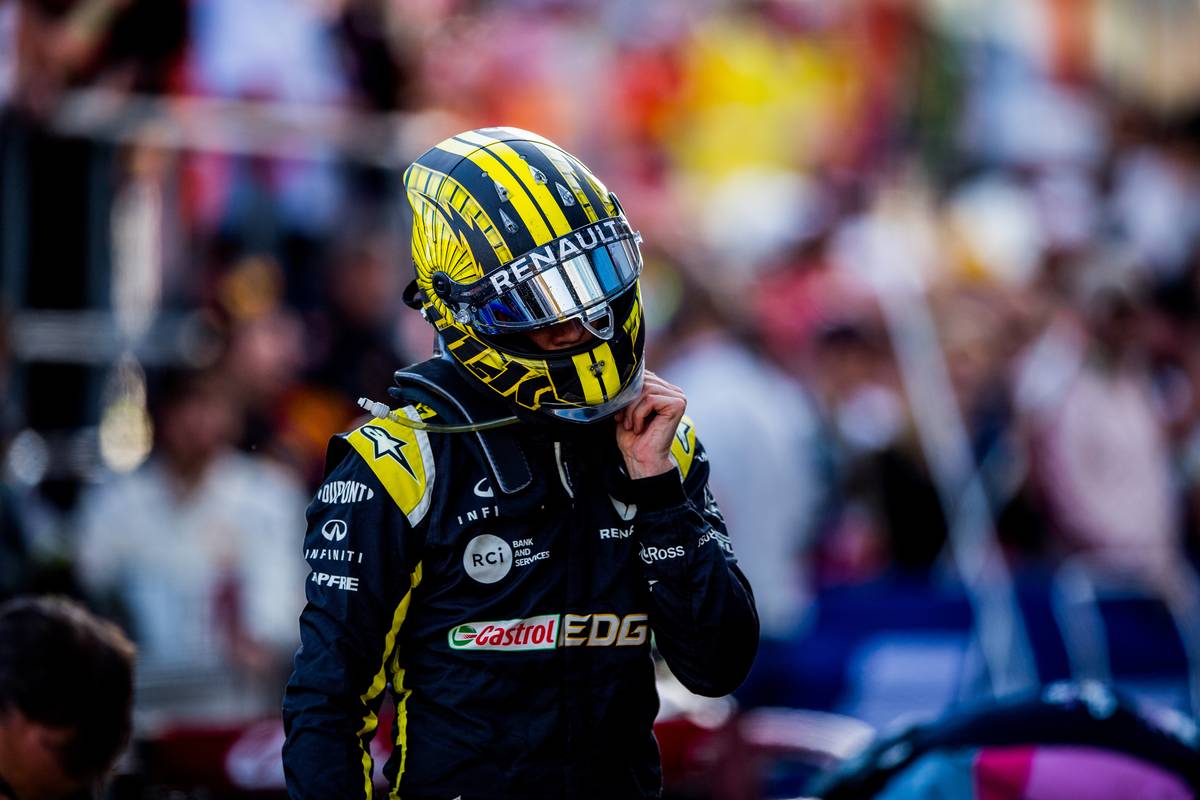 Asked when he expected to get clarity on his future, Hulkenberg said that he "expected that two months ago".
"But here we are," he added. "I can't tell. And I'd rather not put a date on it."
Regardless of what the future may hold, the man who holds the unenviable record for the most races without a podium finish says he is "at peace" with himself regarding his actions and performance in F1.
éI've performed well over the years, very consistently, many times when it was on the verge or other people didn't get hired or get a job, I still was wanted and hired and paid to drive," he said.
"That also speaks for some quality. Of course I would like to have a different kind of record, more points and podiums and victories, but yeah, I know the reasons why, and why maybe things didn't go that way.
"I'm at peace with myself there. I sleep well at night with my eyes closed. I'd love to continue racing, but if not, then life goes on."
Gallery: The beautiful wives and girlfriends of F1 drivers
Keep up to date with all the F1 news via Facebook and Twitter
Sign up to get all the latest news and follow us on Twitter, Facebook, and Instagram.
Subscribe to the F1 and Coffee Podcast on Spotify and iTunes, and our YouTube Channel