Ferrari principal Mattia Binotto says that the team will bounce back from the setbacks it faced in Sunday's Russian Grand Prix.
The early stages of the race were blighted by a disagreement between their drivers over the team's agreed pre-race strategy, which called for Charles Leclerc to give Sebastian Vettel a tow down the straight at the start which promoted Vettel into the lead.
"We had asked Charles to grant Seb the slipstream, because it was the best scenario to be first and second at the first corner," he told Sky Sports Italia.
"We agreed together that the best way was not to give any slipstream to Hamilton at first, because giving a slipstream to Hamilton would give him some advantage, at least some possibility.
"Therefore Charles would give the slipstream to Seb, that was what we agreed and discussed.
"But by giving the slipstream to Seb and not giving the position it would give an advantage to Seb which later on in the race we could give back by swapping the cars, so that was the deal."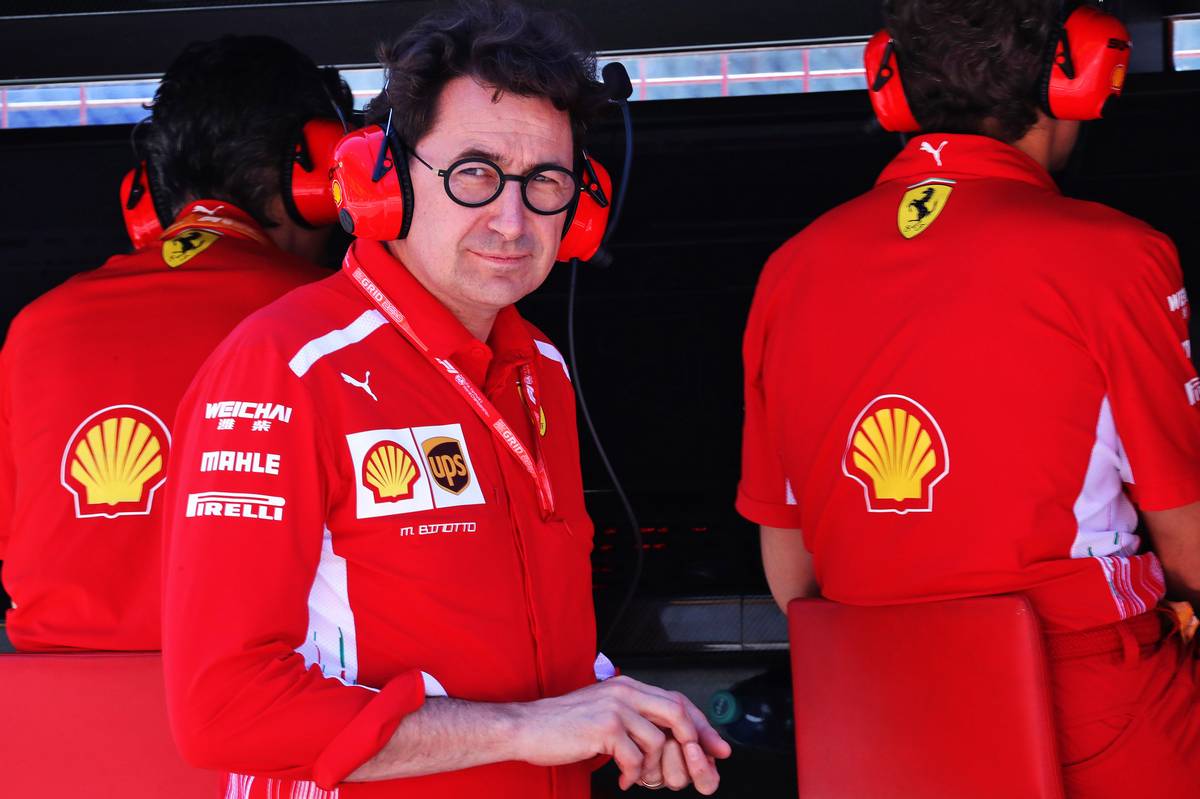 However Vettel didn't hand the spot back when initially told to by the Ferrari pit wall. It was eventually achieved during the first round of pit stops, but not without having caused some rancour within the team.
"Maybe we have to be more precise before the races," Binotto acknowledged. "We will talk to them to review what happened at the start of the race."
Vettel subsequently retired from the race with power unit issues, pulling over to the side of the track and triggering a virtual safety car that ended up helping Lewis Hamilton take victory for Mercedes.
"We had to stop Vettel immediately due to fears he would do more damage to the car," Binotto said. "If he didn't have to retire we would have held second place.
"To win we must be reliable and today we have not been [because] we had a problem with the power unit," he added. "Vettel went very fast and we were very happy for him, today his race was perfect."
He promised that the team would up its game in the remaining races of 2019, saying that Sunday's result was 'painful' given that Ferrari has been hoping for a one-two sweep.
"After today we will be even more aggressive," he said. "Third place hurts us, because this result is the result of our mistakes.
"We must be encouraged by the performance, but today we have not been perfect," he admitted. "We said in the beginning of races to win we had to be perfect – and we haven't been perfect."
Gallery: The beautiful wives and girlfriends of F1 drivers
Keep up to date with all the F1 news via Facebook and Twitter
Sign up to get all the latest news and follow us on Twitter, Facebook, and Instagram.
Subscribe to the F1 and Coffee Podcast on Spotify and iTunes