Sky F1's Martin Brundle would love to see Lewis Hamilton join the enemy in 2021 and move to Ferrari, although the former F1 driver isn't holding his breath over such a prospect.
Hamilton heads into the final year of his current contract with Mercedes and all signs point to the six-time world champion extending his stay with the Silver Arrows outfit before sailing off into the sunset at the end of his F1 career.
Yet Brundle would love nothing more than for Hamilton to defy the odds and pass through the gates of Maranello at the end of the year.
"I hope he does go to Ferrari because that would be a great story," Brundle told Standard Sport.
"To match Michael Schumacher and win a championship with three different teams, that would be impressive."
Hamilton considers Mercedes as his extended family and one with whom he could also enjoy an appealing and lucrative after-life once he hangs up his helmet.
Furthermore, with Charles Leclerc locked down by the Scuderia until the end of 2024, only Sebastian Vettel's departure would allow for Hamilton's arrival, while a Leclerc-Hamilton line-up could also generate more than a few headaches for Ferrari's management.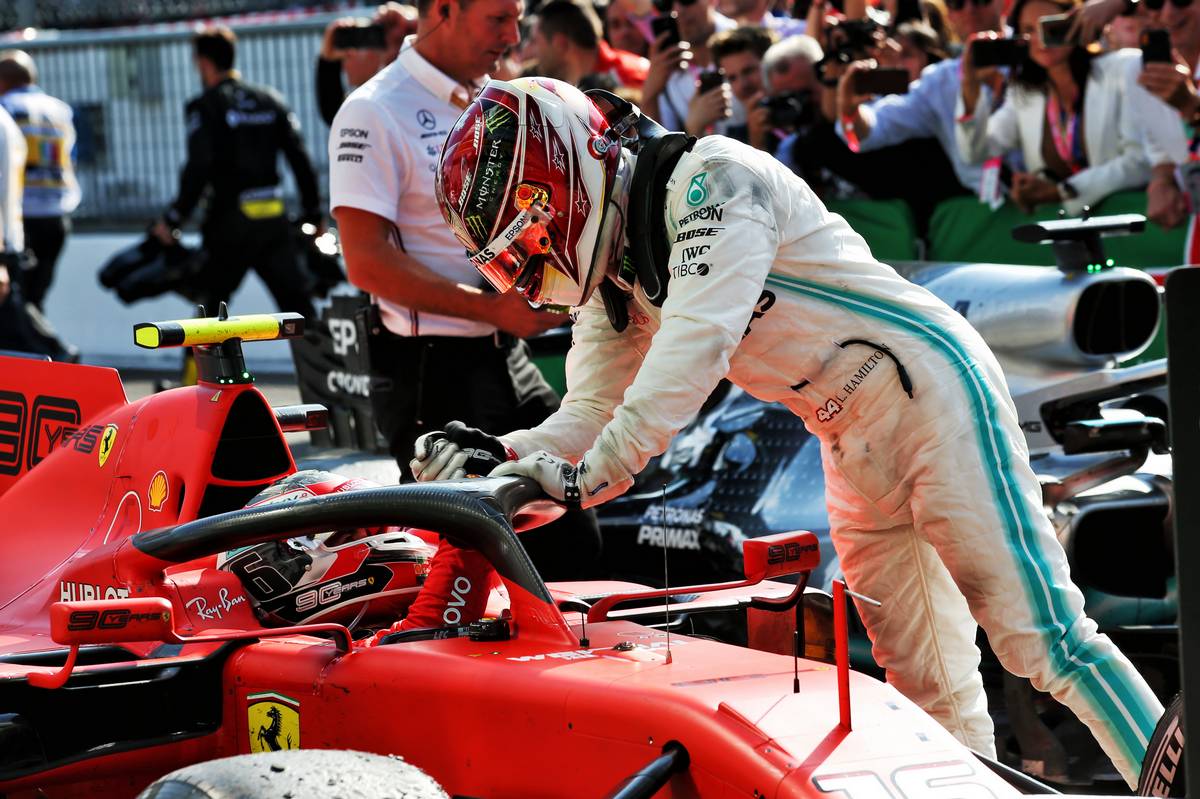 As enthusiastic as Brundle feels about a potential move to Italy for F1's super star, the chances are slim.
"I asked him this question the other day and he said 'I've got red in my crash helmet, red's one of my favourite colours' but he's got his feet under the table at Mercedes," admitted Brundle.
"They're probably the best team, paying him a shedload of money and he can be a Mercedes ambassador for the rest of his days.
"You've got to think long and hard before you walk away from all of that really just to change the colour of your team.
"We'll see what Ferrari do this year but, do they look like they've got the might of the current Mercedes team? I don't know. W
"We don't know where Mercedes are heading in the future so let's wait and see."
Gallery: The beautiful wives and girlfriends of F1 drivers
Keep up to date with all the F1 news via Facebook and Twitter
Sign up to get all the latest news and follow us on Twitter, Facebook, and Instagram.
Subscribe to the F1 and Coffee Podcast on Spotify and iTunes, and our YouTube Channel