Daimler AG chairman Ola Källenius praised Lewis Hamilton for sealing his sixth F1 world title last weekend in Austin.
After Mercedes secured the Constructors' title in Japan, Hamilton followed suit at the Circuit of the Americas last Sunday by winning the Drivers' championship, the Briton clinching his sixth F1 crown and his fifth with the mighty Silver Arrows squad.
Team and driver indulged in celebrations at Brackely and Brixworth this week, while Daimler's top brass sent congratulatory messages.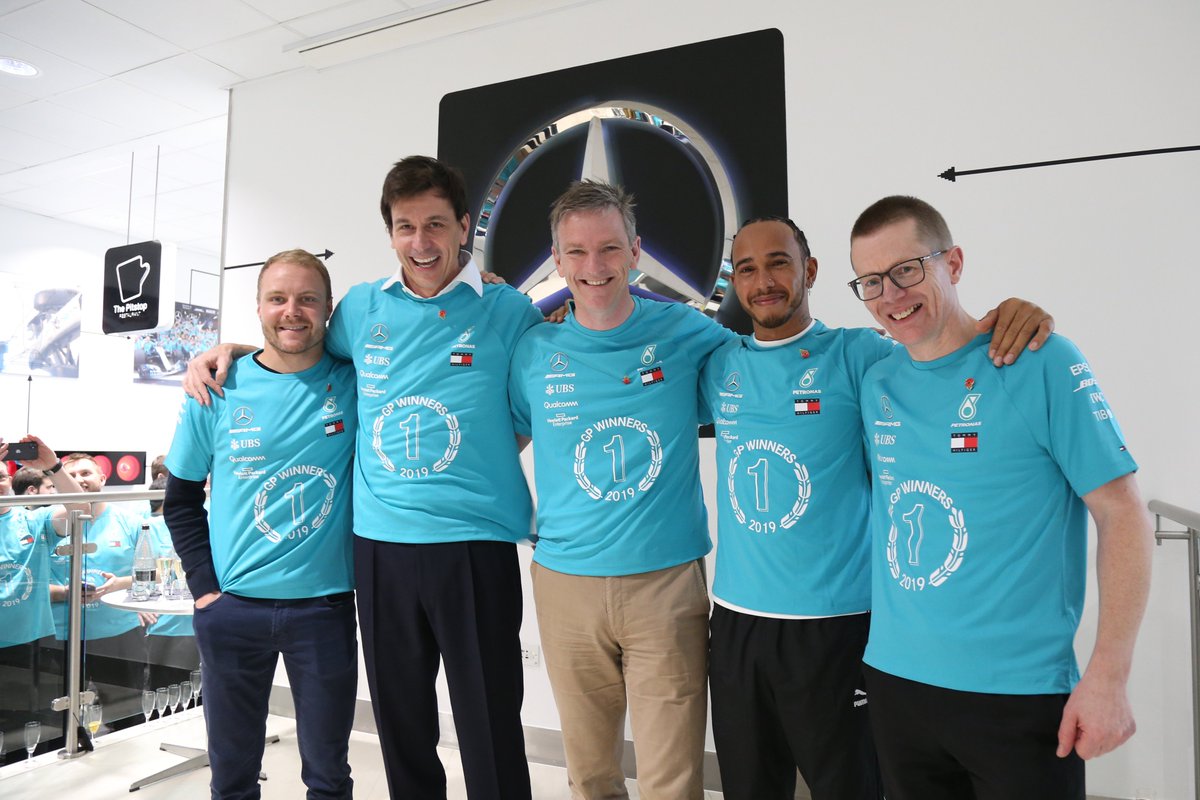 "Lewis truly embodies our brand aspiration to be the best – both on and off track," said Källenius who replaced Dieter Zetsche as Daimler's chairman back in May.
"He always strives for more, trying to improve every last detail and never stops pushing – both himself and his team.
"It's this drive to improve combined with an unrivalled command of the car that has earned Lewis his well-deserved place in Formula One history.
"Six Drivers' Championships – all of them powered by Mercedes-Benz – is an incredible achievement and one that fills the entire Daimler family with great pride.
"Congratulations from your 300,000 colleagues all over the world. Extremely well done, Lewis!"
Daimler board member Markus Schäfer chimed in on Mercedes' latest achievement in F1.
"To win six consecutive constructors' championships is something that has only been achieved once in F1 history," said Schäfer.
"For everybody at Daimler, this achievement is not just a source of great pride, it is also a demonstration of our company's capability to succeed when tackling the biggest challenges.
"To win in Formula One requires the right blend of cutting-edge technology and exceptional team spirit to achieve demanding goals; the lessons we learn from this success are important ingredients in our ability to achieve the same in our wider business."
Gallery: The beautiful wives and girlfriends of F1 drivers
Keep up to date with all the F1 news via Facebook and Twitter
Sign up to get all the latest news and follow us on Twitter, Facebook, and Instagram.
Subscribe to the F1 and Coffee Podcast on Spotify and iTunes, and our YouTube Channel