In the grandiose and historical settings of the Teatro Valli in Reggio Emilia, the curtain was raised on Ferrari's 2020 car, the SF1000.
The car which the Scuderia hopes will finally allow the Italian outfit and its drivers to return the title to Maranello receives its denomination in honour of the 1000th Grand Prix which the Italian outfit shall enter this year, with once again Sebastian Vettel and Charles Leclerc behind the wheel.
The car's livery remains relatively unchanged and has retained the Mission Winnow branding of parent company Philip Morris.
On the surface, the overall design of the SF1000 looks quite similar to its predecessor although Scuderia boss Mattia Binotto insisted the contender was an all-new car.
During the presentation, Vettel underlined the tight packaging of the SF1000's rear end, while one also noted minor changes such as the Mercedes-inspired mirrors or the Viking wings mounted on the airbox.
Interestingly, Ferrari has also retained its inboard-loaded front wing concept.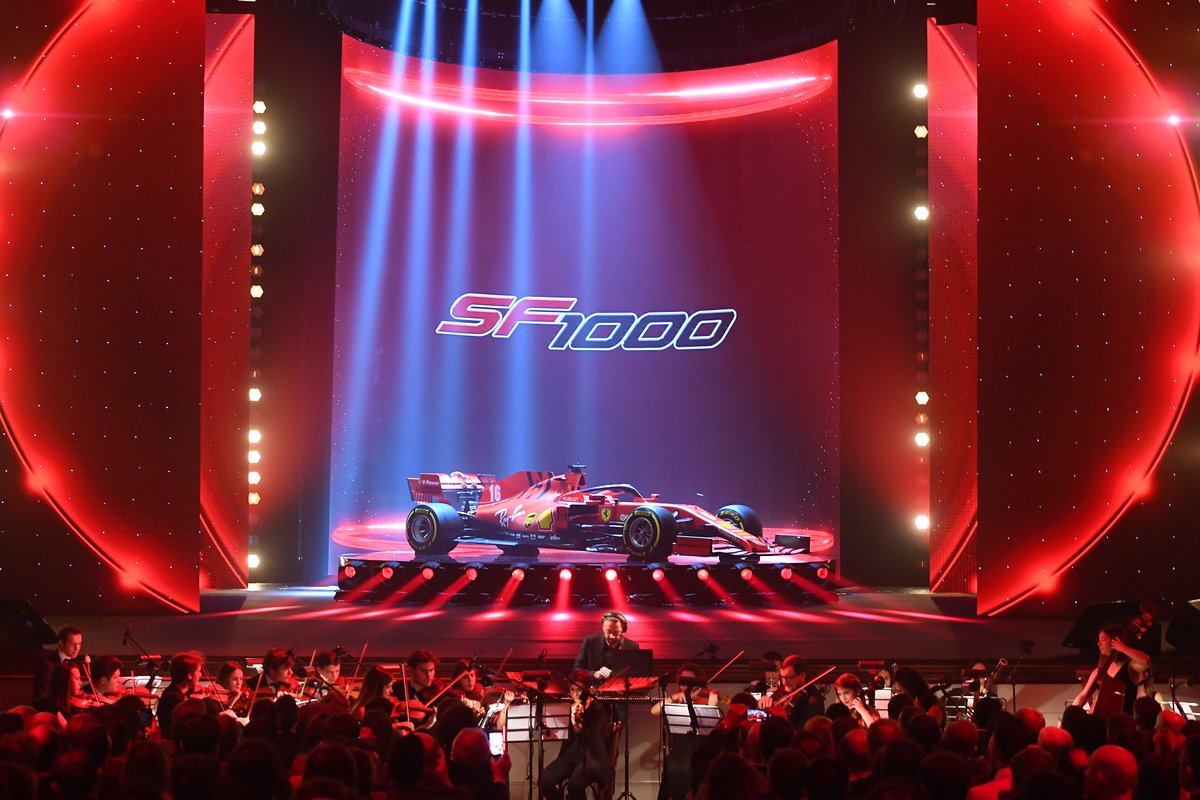 "It is clearly going to be an interesting year, tough competition, a long season but it is also an important season because in parallel we have to create and develop a completely new car in line with the regulations that will govern F1 in 2021 and beyond, so the team is going to be very, very busy," said Ferrari CEO Louis Camilleri.
"I have every confidence in our women and men, their creativity, their discipline and determination and, above all, the work ethic they have had before which is the hallmark of this company, one instilled upon us by our founder Enzo Ferrari.
"Mattia [Binotto, team principal] and his team are doing a great job and we look forward to successes going forward."
Gallery: The beautiful wives and girlfriends of F1 drivers
Keep up to date with all the F1 news via Facebook and Twitter
Sign up to get all the latest news and follow us on Twitter, Facebook, and Instagram.
Subscribe to the F1 and Coffee Podcast on Spotify and iTunes, and our YouTube Channel