Ferrari will not appeal the outcome of the Formula 1 stewards' investigation into Max Verstappen's Austrian Grand Prix-winning move, despite believing the "wrong decision" was made.
Red Bull driver Verstappen made contact with Ferrari's Charles Leclerc while overtaking him for the lead at Turn 3 on the 69th lap of the 71-lap event, and went on to take the chequered flag in first place.
Leclerc felt his rival had broken the rules in forcing him off the track, and Verstappen's win remained provisional for several hours as stewards investigated the incident.
They ultimately reached a "no further action" verdict, ruling that neither driver was predominantly to blame for the clash.
Speaking as the verdict was being announced, Ferrari team boss Mattia Binotto said the Italian outfit did not agree with the ruling, but also stated that it was looking to move on from the situation "to support the sport".
"Ferrari's opinion and position [is] we still believe this is a wrong decision, that's our own opinion," Binotto explained.
"We believe that Charles left the entire space, he had no fault, a collision has happened and he has been pushed and forced off the track.
"We believe these are clear rules, which we may appreciate or not, and these are exactly the same rules which have been applied in past races.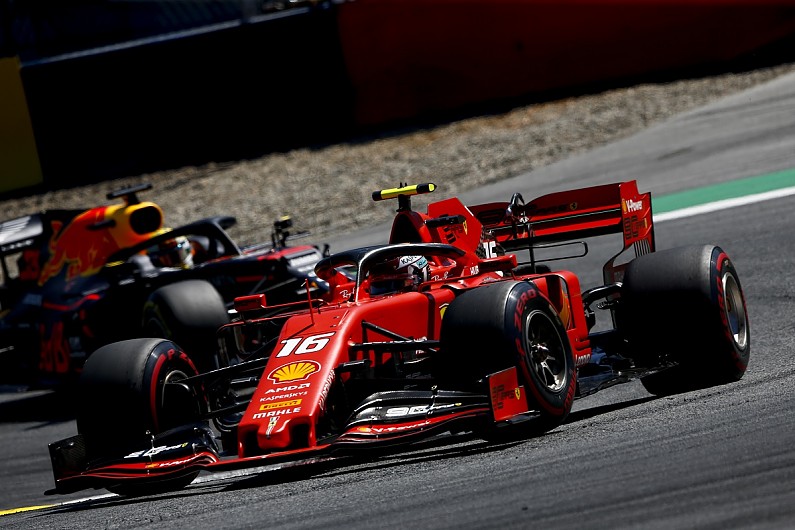 "Having said that, we respect fully the decision of the stewards, they are the judges and we need to respect that.
"More than that I think that as a Ferrari fan – and I'm an ultimate Ferrari fan – I think it's time for F1 to turn the page and to look ahead.
"As we often said, we should leave the drivers free to battle, so we may not be happy of the decision, we are not supporting the decision.
"But somehow we understand the fact that we need to move forward, and overall I think that's good for the sport and good for F1."
Ferrari was involved in a saga over Sebastian Vettel's Canadian Grand Prix penalty earlier this season, when the German lost victory to a controversial five-second penalty for rejoining the track unsafely.
The team initially notified the FIA of its intent to appeal the penalty, but then instead elected to go down the "right of review" route instead – only for the FIA stewards to dismiss its case two weeks later.
Asked this time whether Ferrari had any legal instruments to fight this latest stewards' decision, Binotto said: "There is. We can appeal. We may somehow have intention of appeal tonight, and [lodge an] appeal later on.
"But it's our decision not to do it, as I said, because we believe it's good for the sport."