Ferrari's Charles Leclerc has made it clear that he wants – and expects – to be Formula 1 world champion within the next two years.
"I hope in 2020 I can win the title," Leclerc told the 2020 Autosport International show in Birmingham earlier this month. "But I am happy to wait until 2021 if I have the title for sure.
"Basically [the aim] is to be world champion, which is very, very optimistic – but I will always target very high."
The 23-year-old has made 42 Grand prix starts since his debut in Australia at the start of 2018 with Sauber.
Leclerc's move to Ferrari at the start of last year saw him achieve seven pole positions and two race victories. He finished the season in fourth place in the drivers championship, beating his more experienced team mate Sebastian Vettel in the process.
He was only 14 points behind Red Bull's Max Verstappen in the final standings. However he nonetheless remains a long way off the two dominant Mercedes drivers at the top, Lewis Hamilton and Valtteri Bottas.
"It is going to be very difficult [to close the gap]," Crash.net reports Leclerc as telling the crowd. "The goal is always to target the highest possible, so in case I fail to get there I only go a little bit below."
This season is the last under the current technical regulations before a big shakeup to the rules comes into effect in 2021. Leclerc says that far from making this a 'lame duck' season, it means the upcoming campaign is even more crucial that usual.
"I think 2020 will be a very important year when teams are going to invest a lot because the budget cap is coming in from 2021," he explained.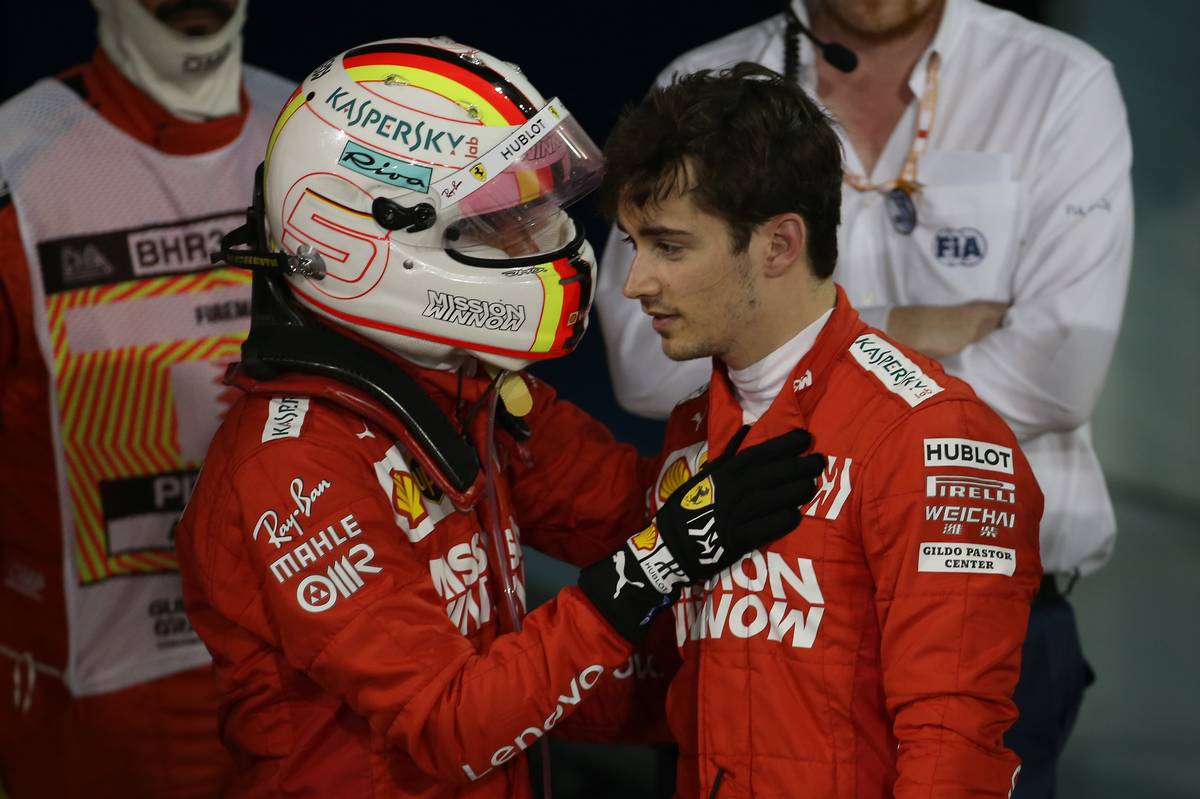 "I will try to be as ready as possible for 2021 as I think it will be a big year," he acknowledged. "Hopefully we will be working properly as a team to build a right car to be able to win the championship."
'Working properly' includes a pledge not to have any repeats of his costly on-track clashes with Vettel in 2020.
"We are extremely competitive and sometimes on track we might have some frictions," Leclerc said of an incident in Brazil that sent both cars into retirement. "It was a good lesson for both of us and it won't happen again."
Leclerc has the security of knowing that he will be at Ferrari for the long-term after signing a multi-year extension to his contract that keeps him at Maranello until the end of 2024.
Keeping it in the family, his brother Arthur also recently joined the Ferrari Driver Academy. Altogether, it means there is no better time for the Monegasque driver to be thinking big.
"This is it and I will try to give everything to try to win," he said. "In the end I am driving [what is] for me, the best team.
"I just want to give them what they deserve so it is up to me to do the job on the track."
Gallery: The beautiful wives and girlfriends of F1 drivers
Keep up to date with all the F1 news via Facebook and Twitter
Sign up to get all the latest news and follow us on Twitter, Facebook, and Instagram.
Subscribe to the F1 and Coffee Podcast on Spotify and iTunes, and our YouTube Channel