Mercedes has been forced to make changes to the rear brake ducts of its new W11 contender ahead of this weekend's season opener, the Australian Grand Prix in Melbourne.
The changes were made after the FIA issued a new technical directive following a complaint from Red Bull, which questioned the legality of their rivals' braking system.
Red Bull's engineers felt that the Mercedes rear brake vents did not comply with Article 11.5 of Formula 1's technical regulations relating to how far air ducts around the rear brakes are allowed to protrude within the existing rules.
Details of the new technical directive circulated to teams this week have not been publicly released.
However, according to Auto Motor Und Sport, as a result Mercedes was left with no choice but to make changes to their car in order to comply with the new requirements.
It's not the only potential headache for Mercedes this weekend. The innovative but controversial new Dual Axis Steering system – which allows drivers to change the toe-angle of the front wheels by pulling the steering wheel toward them or pushing it away – is also likely to be a point of contention.
"From our perspective the system does not comply with the rules," Red Bull motorsports consultant Dr Helmut Marko told the German publication this week.
"Our lawyers are checking whether the DAS system is legal," he added. "We will protest when Mercedes uses the system in Melbourne."
Mercedes isn't the only team facing official protests this weekend, with Renault also said to be planning an immediate complaint to the stewards about the design of this years Racing Point RP20, which closely resembles last year's Mercedes.
Meanwhile Mercedes itself is concerned about the reliability of its new 2020 power unit after the squad and its customer teams suffered a number of engine-related problems during last month's pre-season testing.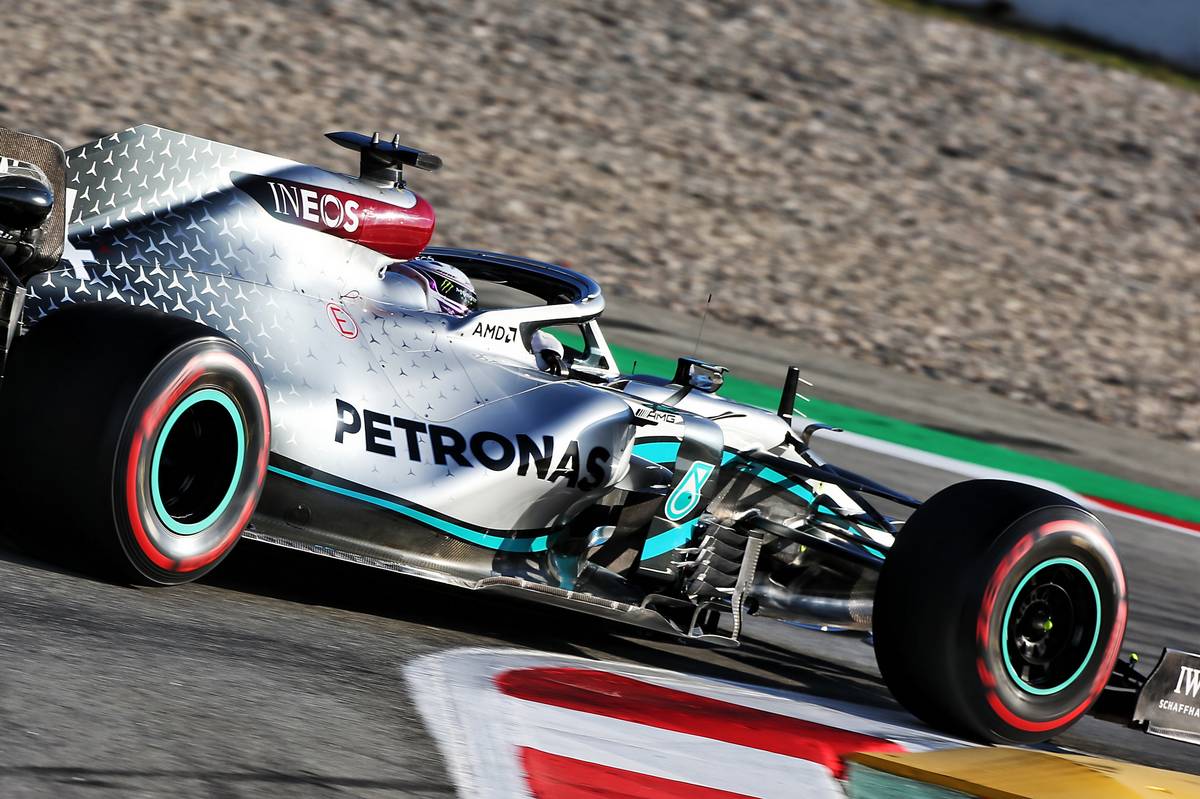 The issues had different causes, with cooling problems with the MGU-H in the first week of testing and bearing failures in the second.
However the latest word from the team is that they have investigated the causes behind these glitches and believed them to have been satisfactorily resolved.
"We managed to get through most of our programme as planned at the winter tests," said team principal Toto Wolff. "However, we faced some reliability issues that we needed to resolve.
"We're glad that we encountered these issues in testing rather than at a race weekend as we could work on fixing them without any penalties."
Gallery: The beautiful wives and girlfriends of F1 drivers
Keep up to date with all the F1 news via Facebook and Twitter
Sign up to get all the latest news and follow us on Twitter, Facebook, and Instagram.
Subscribe to the F1 and Coffee Podcast on Spotify and iTunes, and our YouTube Channel