Sebastian Montoya, the 14-year-old son of seven-time Grand Prix winner Juan Pablo Montoya, is attempting to follow in the footsteps of his famous father.
After success in the past few years on the North American and International karting scenes, Montoya Jr. will step up to single-seater racing with Prema this year and contest the Italian F4 championship and selected round of the German F4 series.
Montoya will race in the Italian outfit that kick started Mick Schuamcher's career in single seaters alongside Ferrari Driver Academy racer Dino Beganovic, Gabriel Bortoleto and Gabriele Mini.
"I am very excited to start racing cars and to have the opportunity to race F4 in 2020 with such a great team," said Montoya.
"Prema is a top team and has all the equipment and people to help me learn and grow as a driver.
"The competition will be tough but it is better because it will make me challenge myself on and off track."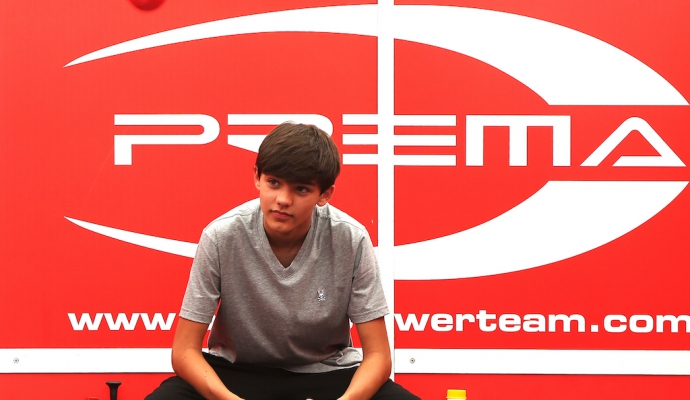 Prema team boss Angelo Rosin is delighted to welcome Sebastian to his team.
"He is a great addition to our line-up and is already experiencing a positive transition to single seaters," Rosin said.
"For him, this will be a learning year but by what we have seen so far, he can quickly become a leading contender.
"We cannot wait to get the season started. It will be exciting to work with so many talented young drivers."
Gallery: The beautiful wives and girlfriends of F1 drivers
Keep up to date with all the F1 news via Facebook and Twitter
Sign up to get all the latest news and follow us on Twitter, Facebook, and Instagram.
Subscribe to the F1 and Coffee Podcast on Spotify and iTunes, and our YouTube Channel