Robert Kubica says he initially wasn't prepared for the level of downforce generated by Alfa Romeo's new C39 in Barcelona compared to the Williams he raced in 2019.
Kubica was Wednesday morning's pacesetter at the Circuit de Catalunya, the Polish driver's best effort edging AlphaTauri's Pierre Gasly by over half a second.
Kubica's feat came as a surprise and was loudly cheered by his faithful fans, but the 35-year-old downplayed the importance of his achievement.
"Normally, I'm one of the first ones at the bottom if you're looking down there but it doesn't really matter," he modestly stated after his morning run.
"What matters is the feeling and we had quite a good day with some interesting things to now go through with the data and my feelings.
"Hopefully, we'll get a clear outcome. It's never easy for a first day morning session with track grip and stuff like this but today the feeling was quite good."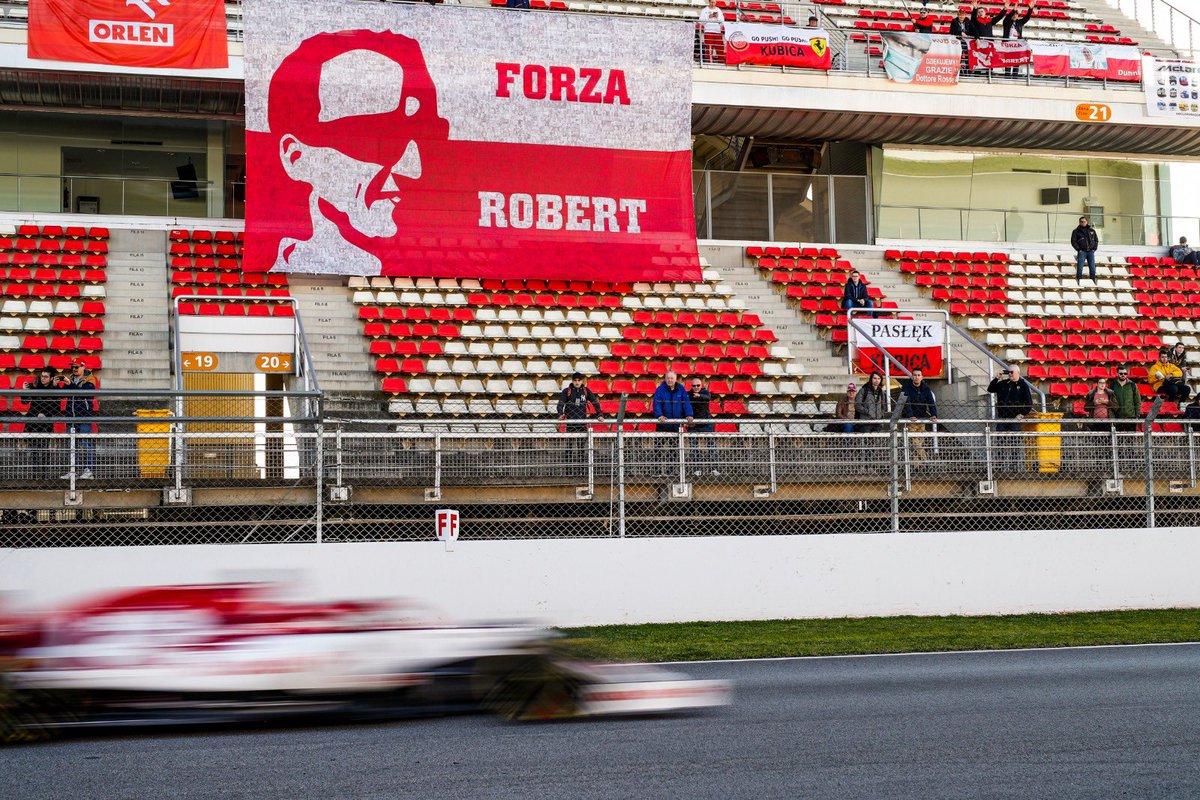 For Kubica, the main takeaway from his two half-days of testing Alfa's 2020 challenger is the downforce level of the Swiss outfit's car relative to that of the car he raced last season.
"Normally people think that the quicker you go, the more difficult it gets," he commented.
"I would argue that doing 1:17s this year compared to 1:19s and 1:20s last year is a bit different in difficulty.
"Last week in the morning, in the first laps I had more of brain stop. You know, I could feel I have more grip to deliver and I can go faster but my brain was saying 'Well, until now this was not possible!'
"So, you know it took like a couple of laps to unlock the real feeling but, you know, there is one big friend in this paddock.
"There are not many friends here as this sport is tough but there is one big friend – downforce!"
Gallery: The beautiful wives and girlfriends of F1 drivers
Keep up to date with all the F1 news via Facebook and Twitter
Sign up to get all the latest news and follow us on Twitter, Facebook, and Instagram.
Subscribe to the F1 and Coffee Podcast on Spotify and iTunes, and our YouTube Channel