An unhappy Sergio Perez heavily criticized the "unacceptable" presence of bumps around the Circuit of the Americas track, echoing concerns voiced by several drivers after the first day of running at the US Grand Prix.
From the outset in FP1, drivers were given a bumpy ride around the undulating circuit, with Lewis Hamilton questioning during a radio communication with his Mercedes team whether the track was actually even safe.
"After the first session I was not feeling good," Hamilton said. "It was the bumpiest track by far that I've been on. I had such a headache.
"Bumps are not such a bad thing in some places, because it adds that character to a circuit – so I'm not a fan of completely smooth circuits. But this one is like massive, massive bumps.
"And the problem for me, for us, is that we don't have much suspension. It's usually your butt on the floor and your spine takes all the compression.
"So I was feeling horrible, I had a massive headache after P1, and had to lay down, was not feeling great."
Several drivers had a moment on the bumps or even spun but Racing Point's Perez fears someone could suffer a much worse outcome as the weekend progresses, especially on race day when drivers will need to deal with tyre degradation.
"It can be very painful, someone can get hurt over these bumps and you have seen some drivers going off at very high speed, and it is due to the bumps," the Mexican said.
"I think it is totally unacceptable. I think today we are over the limit. We have seen some incidents due to the bumps and I think that is just not acceptable.
"In the race, and I hope not, but I expect to see some people crashing out when the deg starts to kick in. All of a sudden you get a bump in the wrong angle and go straight into the wall, so it is quite bad."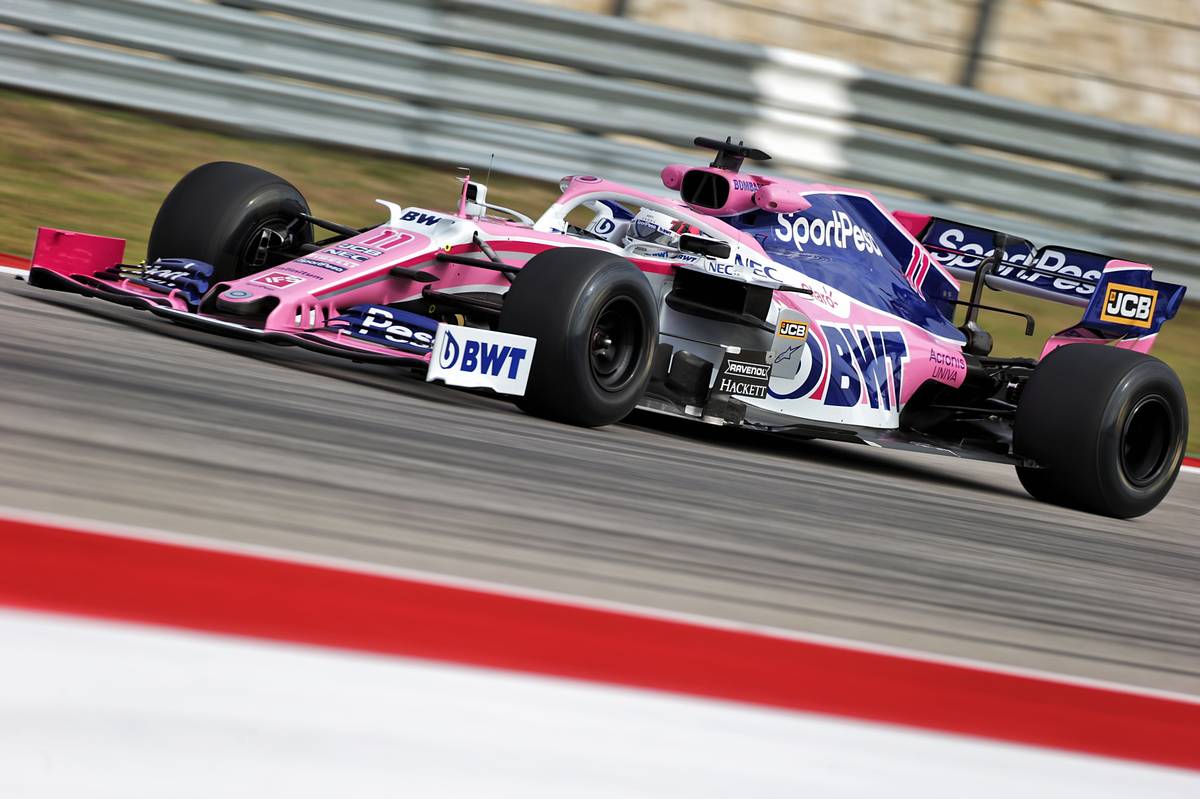 Perez's Racing Point teammate Lance Stroll warned of the effects of the bumps on a car's reliability.
"I think there are two or three big bumps that are really upsetting the car and it's not good for the engine either, with big spikes in revs," he said.
"They've got to sort it out for next year, I don't think there's a solution for this year but going forward, there's two or three bumps they've got to remove.
"They're like speed bumps out there so it's too much. I think when you hit the rev limiter and get a bit of air it's a little bit much. It's more for the rallycross boys than for us."
Red Bull's Max Verstappen was also wary of COTA's bumpy ride.
"The track seems to be getting bumpier every year but luckily the bumps aren't really in braking areas but it's something that probably needs looking at before next year.
"I don't mind bumps on a street circuit but some of these are quite severe and more like a jump so the wheels actually come off the ground.
"That's of course not what you want. We'll have a look at it."
Williams reserve driver Nicholas Latifi who ran in FP1 identified Turn 1 as a specific area that required caution.
"The bumps into Turn 1 were definitely the biggest ones," said the Canadian.
"They were big, but like at a low frequency, so it wasn't like going over rumble strips where you get that kind of vibration effect.
"It was probably the biggest I've ever experienced on a race track. Going into Turn 2 actually, which is quite easy flat out, the first time I tried it flat I hit a bump, got a massive snap."
Gallery: The beautiful wives and girlfriends of F1 drivers
Keep up to date with all the F1 news via Facebook and Twitter
Sign up to get all the latest news and follow us on Twitter, Facebook, and Instagram.
Subscribe to the F1 and Coffee Podcast on Spotify and iTunes, and our YouTube Channel