Kimi Raikkonen still very much loves racing in F1, but the sport's senior citizen admits that his family has become his first priority in his life in recent years.
With 313 Grands Prix under his belt, Raikkonen is just ten races shy of beating Rubens Barrichello's record 323 starts in F1.
Nineteen years, 21 wins and one world championship after starting his career at the pinnacle of motorsport, Raikkonen is still going strong, albeit not at the front of the field but among F1's second tier runners.
But racing in the thick of the pack hasn't eroded the 40-year-old veteran's motivation or passion for F1. And despite his trademark muted personality, the Iceman remains one of the most popular drivers on the grid.
"I like racing. Although there is much more than races in F1," the Finn told Spain's El Pais. "If I didn't enjoy the races, I wouldn't be here.
"As long as you do things that make you happy as a person that is all that matters.
"If you are happy that will help you in your work, be it driving a car or any other. It will help you in your daily life.
"If people like it, great. if they don't like it, it's also fine. Each one is as it is. Besides, I never do anything to please anyone. I do what I do thinking about me."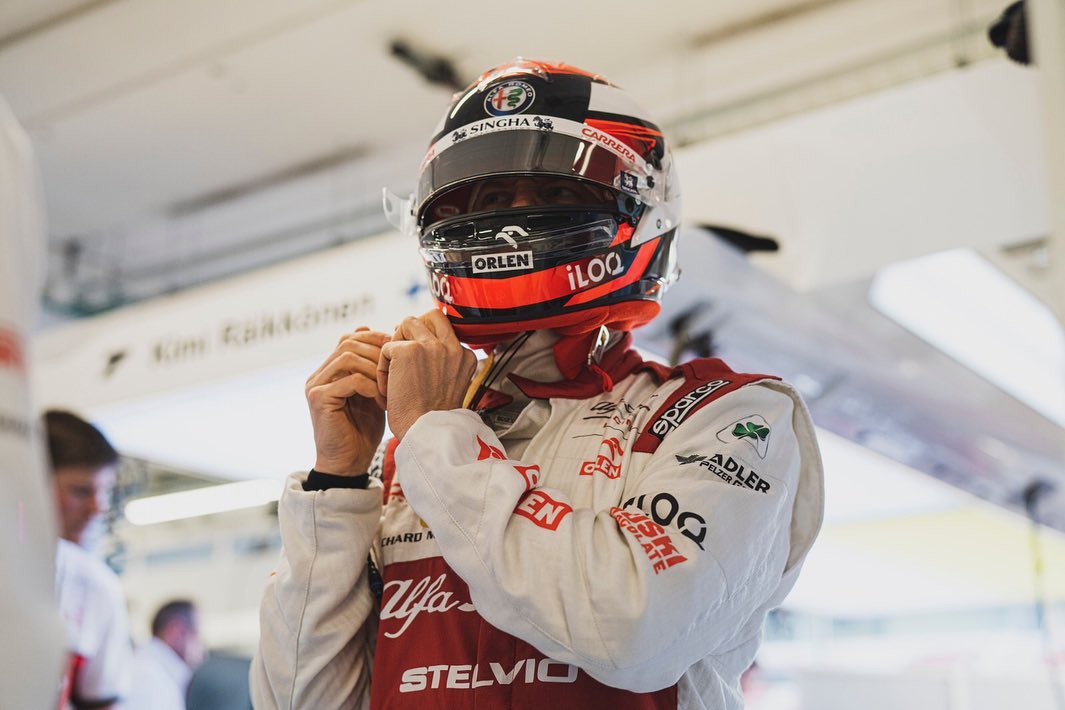 Raikkonen could be perceived as one-sided or selfish based on that last remark. But the prominence he gives to his family proves he is anything but self-indulgent.
The former Ferrari driver's priorities significantly changed when son Robin popped into his and his wife Minttu's life five years ago, a blessed event followed two years later by the arrival of daughter Rianna.
"Fatherhood changes your schedules completely. Also, you worry much more," Raikkonen admitted.
"In the end, they are young children, they need you. And there are other new things that are suddenly more important in your life.
"Now the family is much more important than racing, even if you enjoy running. I miss them a lot when I'm out.
"That is surely the hardest part, being away from home so long. Because there is much more boredom behind F1 than what appears."
With each passing year, Raikkonen steps up his level of engagement with his children, as his support for young Robin's karting aspirations clearly shows.
"The older they get, the more you have fun," he added. "I love spending time with them, it's very nice to see how they get older."
As a young 22-year-old baby-faced rookie who lined up on the Australian Grand Prix grid with Sauber in 2001, the Iceman could have scarcely imagined that he would still be racing in F1 at 40.
"I don't feel as old as the number says," he insisted. "Although every day there's a little less ice."
Gallery: The beautiful wives and girlfriends of F1 drivers
Keep up to date with all the F1 news via Facebook and Twitter
Sign up to get all the latest news and follow us on Twitter, Facebook, and Instagram.
Subscribe to the F1 and Coffee Podcast on Spotify and iTunes, and our YouTube Channel