Max Verstappen accepts that the stewards' calls in F1 will always result in a degree of inconsistency, because it's simply an unavoidable by-product of the current system.
Verstappen has found himself on the receiving end of the stewards' wrath more times then he cares to remember, often criticizing a specific call or punishment, or singling out a member of the FIA stewards' panel for what he perceived as a biased or unfair attitude.
However, a more lenient approach to wheel-to-wheel battles was applied by the stewards this season as Verstappen's battles with Ferrari's Charles Leclerc in Austria and Great Britain clearly showed.
Verstappen accepts that the rulebook will be applied with more or less stringent rigour in each case because of the diversity of interpretations that prevail among the stewards, who often change at each race.
"The thing is, it's the same in football, isn't it? You have different refs and some give a yellow card easier than others. It's the same like that," the Red Bull charger told Motorsport.com.
"Of course, you know, it's a rulebook. But then still the stewards have a little bit of a say of what you're actually going to apply.
"When you go into like a Champions League match or a Premier League match, the ref can be different.
"Sometimes you can get away with a yellow card and then the other ref gives you a red, and you're like 'What was going on?'. It's exactly the same, I think, in Formula 1."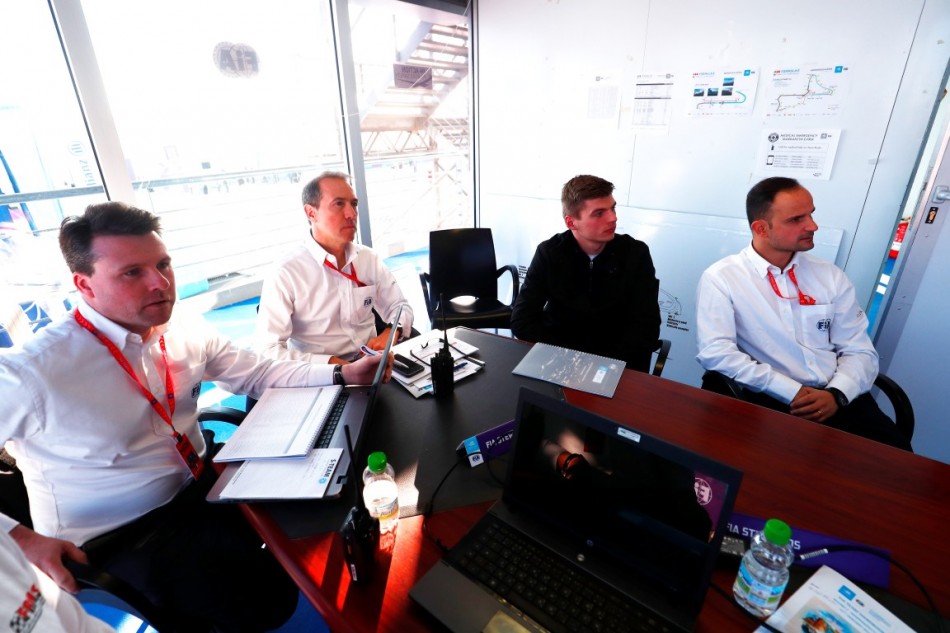 Verstappen's experience back in January of being on the other side of the barrier, when he spent a day observing the stewards' work at a Formula E race in Marrakech (a community work task forced upon the Dutchman by the FIA after the 2018 Brazilian GP), undoubtedly impacted the Red Bull driver's view of the stewards' role.
"It's very hard for them," he said. "I mean, I've been in the room and experienced them handing penalties out.
"It's not easy for them. They also don't want to give penalties. Sometimes they just have to, the way the rules are written as well."
And therefore, a certain amount of inconsistency is acceptable as far as Verstappen is concerned, although a degree of frustration will always remain.
"That's also fine. When you're on the wrong side of the penalty it's always bad, unless you really did something bad and you can accept it.
"But when it's like 50/50 and you get the penalty, you're always gonna question."
Gallery: The beautiful wives and girlfriends of F1 drivers
Keep up to date with all the F1 news via Facebook and Twitter
Sign up to get all the latest news and follow us on Twitter, Facebook, and Instagram.
Subscribe to the F1 and Coffee Podcast on Spotify and iTunes, and our YouTube Channel